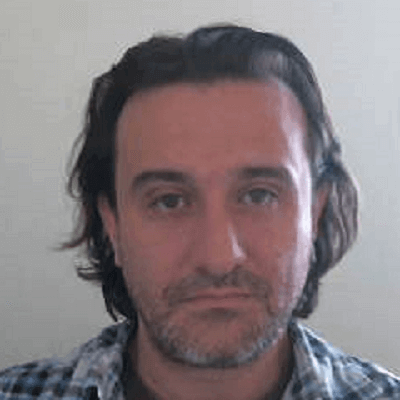 I welcome you to the Department of Product Design Engineering and Systems of the Polytechnic School of the University of the Aegean in Syros. Let me inform you of some facts which I believe will set your education and training in our Department in the broader context.
The Department is a pioneer academic unit in Greek higher education in the field of Design Engineering.
The focus of our Department is the integrated design of modern and emerging products, systems and services.
Its educational operation began in the year 2000 and is aligned to the most modern practices and programs of study offered by international accredited institutions in the field of design of products and systems.
At the same time, the Department produces high level research, that enjoys wide recognition from the international scientific community. This leading -edge research is referenced and worked into the educational material of the various scientific and technological courses offered, so that student teaching is always up-to-date with the latest advances in the field.
Our teaching practices follow the new, modern approaches found in the design disciplines and further afield, where it is important to combine creative knowledge and methodologies from a wide range of sciences that are offered and focus on the anthropocentric character of Design and the role of the arts within it.
The graduates of the Department are active in a most important sector of the national economy, they variously hold positions in design studios, in companies producing products, offer consultancy services in terms of the design and development of products and services, are incorporating entrepreneurship and innovation, while others participate in research groups with the aim of following a more academic path and obtaining a PhD in the field of design.
The opportunities offered to our graduates in the labour market, both within and outside the borders, with important positions in large/multinational companies and a large number of awards in national and international product design competitions, make us justifiably proud of the teaching and research we offer during undergraduate studies.
In a study conducted in 2015 on the employment of graduates from Greek universities, it was found that about 80% of our graduates have joined the labour market or continue studying in Greece or abroad.
The specialist knowledge and directions of study taught of our Department are supported by high-level scientific personnel, including members of Teaching and Research Staff (faculty), contracted faculty who are holders of doctoral diplomas; Specialist Laboratory staff; PhD candidates; and, as well, a significant number of administrative and technical staff.
The Laboratories of the Department are equipped with the most modern tools and contribute to the integrated education and training of our students.
In the current period of the pandemic which challenges the higher education worldwide, our Department provides distance education via synchronous and asynchronous means, utilizing advanced communication and information infrastructures. Thus, it demonstrates excellent adaptability to these special circumstances, mitigating the consequences on the quality of the provided education.
Head of Department