Mission Statement
The aim of the studio is to familiarise undergraduate and postgraduate students with contemporary artistic research combined with research on technologies, directed and adapted to the wider area of art, its applications and culture. 
More specifically, the studio's mission is to implement and consolidate modern approaches to art forms as well as to develop specialised creative skills with traditional and digital media. 
The Drawing and Colour Studio serves the educational and research needs in the following fields
Drawing
Colour synthesis
Printed Art
Three-dimensional constructions
Video - Animation
Installation art
Photo
History of Art and Design 

 
Through its activities the studio aims to familiarise students with visual perception and aesthetics, as well as the development of the students' imaginative skills, to create original ideas and aesthetically acceptable proposals. It also aims at cultivating knowledge of historical and aesthetic developments in the field of Art and Design.
Research and Activities
Moreover, the drawing and colour studio emphasizes artistic research concerning the design and production of works of fine and applied arts with traditional or modern means. The results are scientific papers, in journals and conferences that result from research activities both funded or unfunded in the field of art and culture history, as well as artistic activities such as:
Exhibition in galleries and art rooms
Individual presentations of artistic work in international, European or national competitions (Biennale, Trienale etc), events organised of museums, artistic centres (Kunsthalles), artistic institutes, galleries, public and private collections
Individual presentations or participation in international, European or national art festivals, artistic symposiums/artistic workshops, permanent collections (public or private).
Artistic participation in exhibitions of historical evaluations of contemporary Greek art, as curators of thematic exhibitions, tributes etc.,
Artistic research projects.
Artistic participation in group exhibitions, festivals, independent art groups, galleries etc. 
The laboratory supports undergraduate and postgraduate work. It also organises workshops and offers its services in educational programmes. It also aims at interdepartmental and inter-institutional collaborations with schools-universities in Greece and abroad.
The equipment and infrastructure of the laboratory includes: 
Easels, workbenches, stools, chairs, storage cabinet for materials
Large format Design Cases
25 graphics workstations, with specialised performance
25 monitors 24 ́/hyper-sensitive tablets digital Wacom design
2 Colour Archival visual printing machines
1 laser printer for polymeric lithography
1 A3 Printer
1 Engraving Press
2 Image scanners A3 +
Regional photo Genres
2 High-resolution projectors
Photos from lab's activities
Athens International Airport
From 18.7.2019 to 10.1.2020
example title 1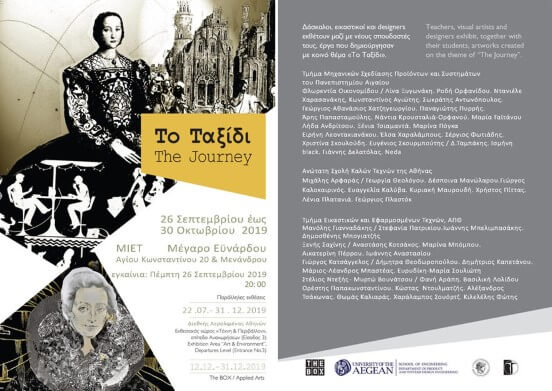 example title 2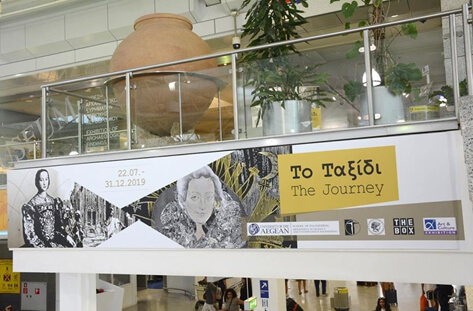 example title 3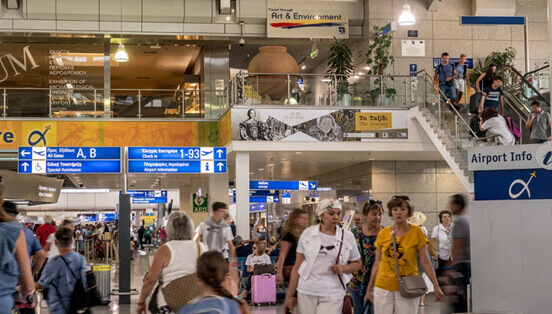 title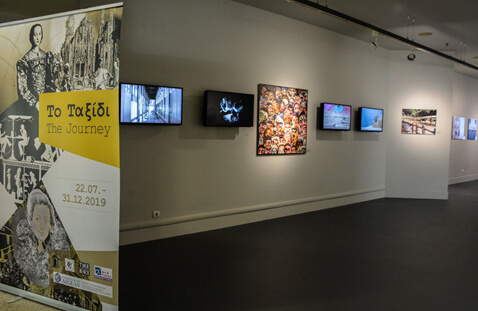 title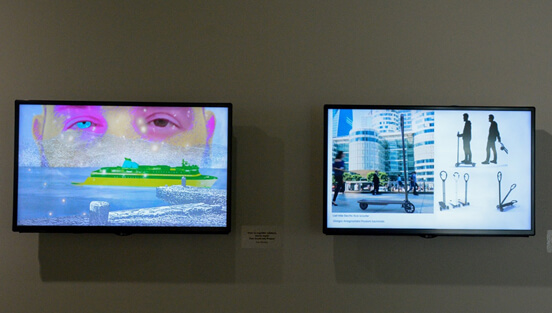 title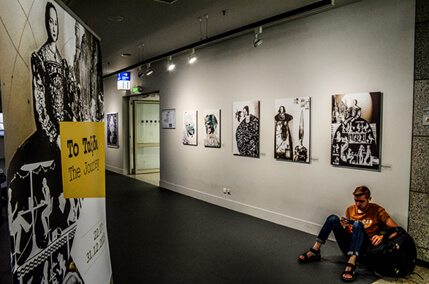 title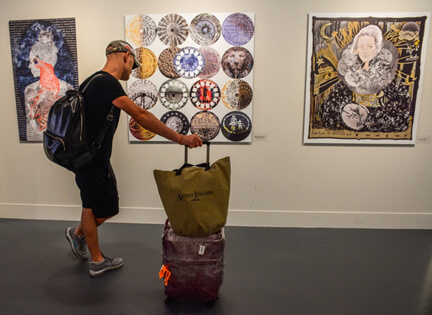 title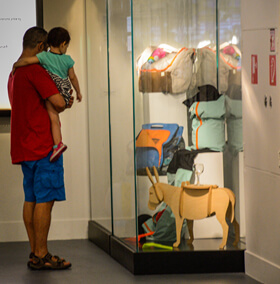 title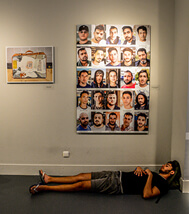 title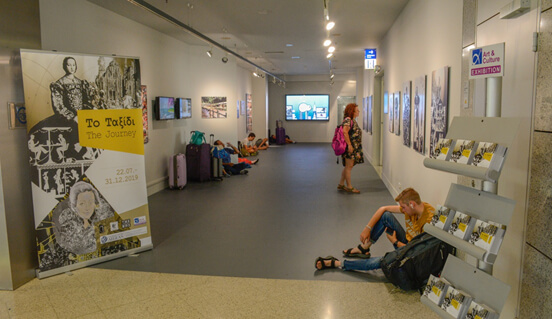 Einardos Hall - ΜΙΕΤ
From 18 Sep. 2019 to 31 Oct. 2019
miet1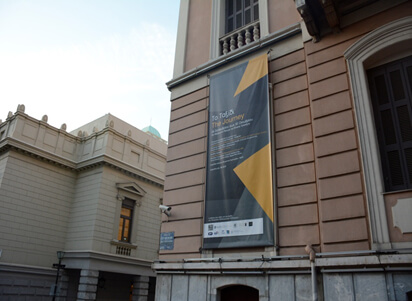 miet2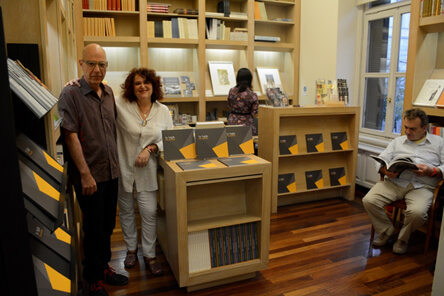 miet3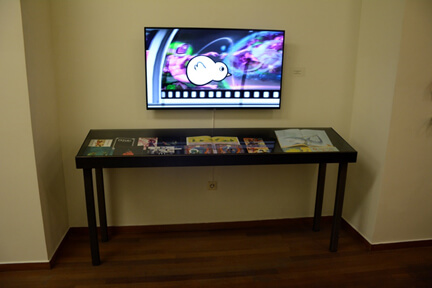 miet3a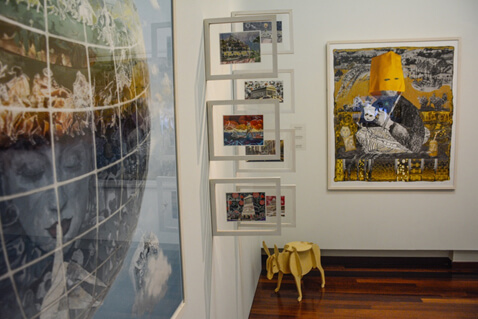 miet4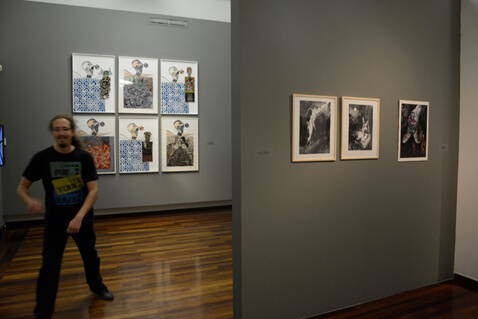 miet6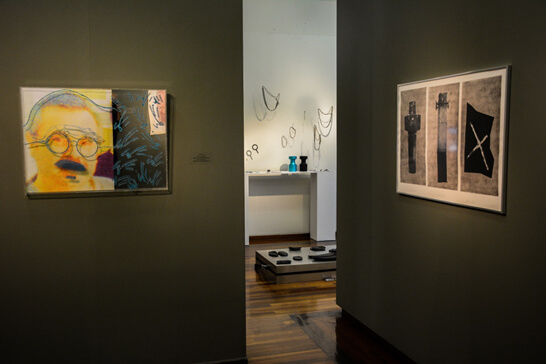 miet8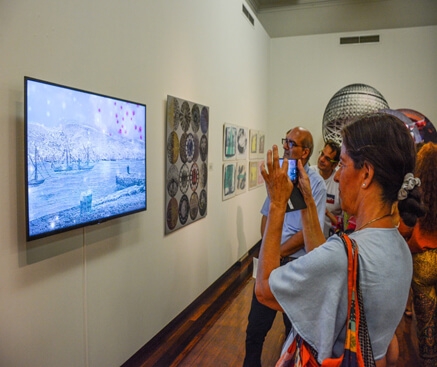 miet8a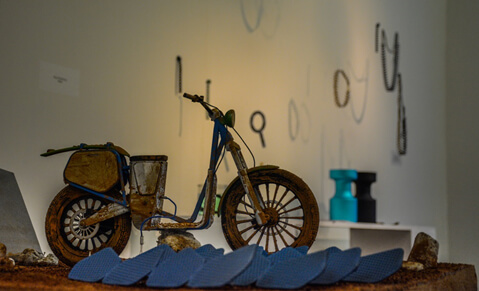 miet8b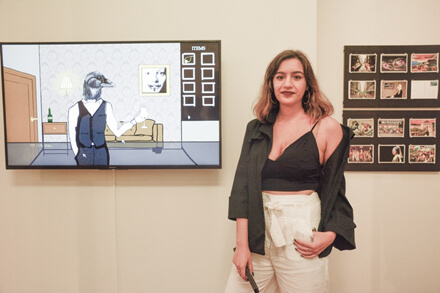 miet3b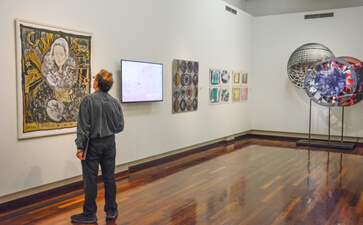 HAITI - GREECE, 1821 - 2021, JOURNEY TO FREEDOM / RESPECT
Ecclesiastical Museum of Spetses
From 07.08.2021 to 18.09.2021
greece-haiti1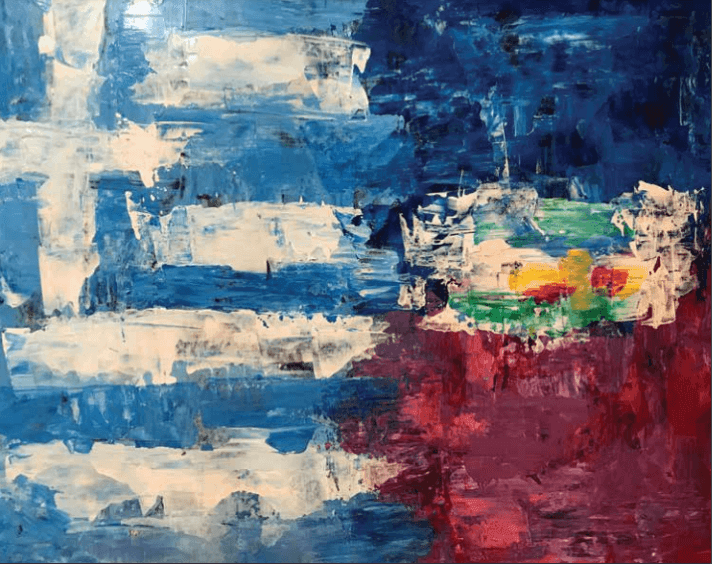 greece-haiti2